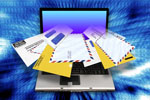 Market Quest for Insurance Agents contains informative insurance marketing letters and e-mail you can send to your prospects and current customers to increase your sales.
Special interest letters cover 24 topics and are available for your customers and other business associates. These letters build deeper personal relationships because they provide valuable and specific information that will interest your clients.
Marketing letters come in both print and e-mail formats and include many features:
Designed to build long-lasting business relationships and generate referrals
Easy to install for drip marketing campaigns
Can be edited using Microsoft Word
Has space for your digitized photo and scanned signature
E-mail header and signatures can be customized
Already set up to mail merge with Mortgage Quest database fields
FinancialPro Marketing System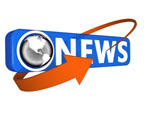 Market Quest for Insurance agents includes FinancialPro's newsletter and HTML library written by top author and expert Dave Hershman. The library contains newsletters and timely e-mail used by financial advisors, brokers, insurance agents, accountants, bankers and more. Every week you will receive up to date financial information that is easily sent through the Internet Webdesk. You will be able to market yourself as an expert to your prospects, customers and referral partners.
The  FinancialPro marketing system includes:
Financial news & economic commentary
Market reports without complex charts
Hard hitting personal finance articles
Timely responses to industry and market changes to invoke a sense of urgency
Sales advice for your referral partners
Focus on all financial news, including insurance, keeps the readers' attention week after week
Read More about Dave Hershman & the Importance of Newsletter Marketing
Prospect Marketing Content
Auto insurance prospects
Home insurance prospects
See Insurance Prospect Marketing Topics
Customer Loyalty Marketing Content
Auto insurance customers
Home insurance customers
Life insurance customers