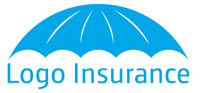 Rick Braun
My Insurance Company
2301 Armstong St., Suite 211
Livermore,CA
RickBraun@agency.com
www.agentcy.com
(858) 586-1224 x4007
(858) 654-5544


This is customized text for the weekly newsletter
April 19, 2016


Corporate Profits
Recently we have been discussing a variety of factors affecting the markets. These factors have included oil prices, the international economy, terrorism, inflation, job growth and more. When there are so many other important things going on around us, sometimes we neglect to focus upon factors which are not a major explosion, but give us a good reading as to the direction of the economy and the markets. That is why this week we are talking about corporate profits.
Our first quarter has ended and major companies have been reporting their profits for several days now. Corporate earnings growth fell throughout 2015. It is no coincidence that the stock market rally stalled last year and interest rates stayed lower than we expected. Stocks were volatile in the first quarter of this year, but by the end of the quarter, things were pretty much where they were for the past year -- which is flat. And rates are still lower than expected.
Certainly corporate profits are a function of the economy and we expect a stronger economy to boost profits. Thus, the first quarter's earnings reports are being watched carefully in this regard. The price of commodities, especially oil, has really hurt profits in the energy sector. You can see how inflation, the economy and all of these factors are intertwined. Thus when the Fed meets next week, they will also have a fresh batch of data in the form of earnings reports. And if these reports continue to be weak, there will be less chance of a rate increase. It is not the only factor, but certainly one to watch this month.

The market continued its recent rally this week, as stocks continued to bounce back from the weak start to the year and more. Oil prices moved over $40.00 per barrel earlier for the week as well. The most important data released was on retail sales and inflation and these showed retail sales down unexpectedly and inflation is still a no show. By the end of the week, stocks and oil prices were higher in tandem, and long-term interest rates drifted slightly higher as well. This week the focus will be on the real estate sector, more earnings reports, and with an eye on next week's meeting of the Fed.
Current Financial Indices
Updated April 15, 2016

| | | |
| --- | --- | --- |
| | Daily Value | Previous Week |
| | April 15 | April 8 |
| Dow Jones Industrials | 17,898 | 17,577 |
| S&P 500 | 2,081 | 2,048 |
| Oil: US Light Crude | 40.45/bl | 39.66/bl |
| Euro To US Dollar | 1.129 | 1.140 |
| Gold | 1,236/oz | 1,240/oz |
| 30 Year Mortgages | 3.58% | 3.59% |
| 1 Year Treasury Security | 0.55% | 0.52% |
| 10 Year Treasury Security | 1.75% | 1.72% |
| Prime Rate | 3.50% | 3.50% |

Florence Swanson has lived through every American car from the Ford Model T to the Tesla Model S. Now, at 94, she has stepped into what Google hopes will be the automotive future: self-driving vehicles. After her painting of a guitar player won a Google contest, she became the oldest person yet to ride in a model with the company's autonomous technology. "You haven't lived until you get in one of those cars," the Austin, Texas, resident said of her half-hour excursion. "I couldn't believe that the car could talk. I felt completely safe." Google is betting others will share her sentiment. With more than 43 million people in the U.S. now 65 and older, and 10,000 more hitting that mark every day, aging Americans are a natural target market for self-driving vehicles. Mobility needs — getting to the doctor or the grocery store, seeing family and friends — become paramount for seniors, especially since 79 percent live in suburbs and rural areas. "For the first time in history, older people are going to be the lifestyle leaders of a new technology," said Joseph Coughlin, director of the Massachusetts Institute of Technology's AgeLab in Cambridge. "Younger people may have had smartphones in their hands first, but it's the 50-plus consumers who will be first with smart cars." John Krafcik, chief executive officer of Google's Self-Driving Car Project, featured Swanson during a January presentation in Detroit. His own mother is 96; both she and Swanson gave up their driver's licenses, and the freedom that came with them, roughly a decade ago. "A fully self-driving car has the potential to have a huge impact on people like Florence and my mom," Krafcik said. "Mobility should be open to the millions around the world who don't have the privilege of holding a driver's license." Source: Bloomberg
The Consumer Financial Protection Bureau (CFPB) has issued an advisory and a report with recommendations for banks and credit unions on how to prevent, recognize, report, and respond to financial exploitation of older Americans. Financial exploitation, the illegal or improper use of a person's funds, property or assets, is the most common form of elder abuse and costs seniors billions of dollars per year. "This action gives financial institutions best practices and tools to protect older consumers from financial abuse," said CFPB Director Richard Cordray. "When seniors fall prey to a scam by a stranger or to theft by a family member, they may be too embarrassed or too frail to report it. Banks and credit unions are uniquely positioned to look out for older Americans and take action to protect them." Older consumers are attractive targets for financial abuse because they may have significant assets or equity in their homes and usually have a regular source of income such as Social Security or a pension. They may also be especially vulnerable due to isolation, cognitive decline, physical disability, or other health problems. In recent studies, about 17 percent of seniors reported that they have been the victim of financial exploitation, but few cases ever come to the attention of protective services. With their opportunities for face-to-face transactions, banks and credit unions are well-situated to protect older Americans from financial exploitation. The great majority of older adults have checking or savings accounts and many rely on tellers as their primary form of banking. Source: The CFPB
Consumer-spending growth allowed the U.S. economy to dodge contraction territory late last year, and the source of strength was not the wealthy, but rather low-income consumers and millennials. Younger consumers and those with lower incomes punched above their weight class in the final months of 2015, fueling a 2.35% increase in year-over-year spending in December in 15 U.S. metro areas, according to data released by the J.P. Morgan Chase & Co. Institute. Those same groups were leading contributors to consumption gains in October and November. Separate government data showed consumer spending more than accounted for all economic output gains in the fourth quarter, counteracting drags from weak business investment and a slowdown in international trade. Those under 35 accounted for nearly the entire gain, 1.9 percentage points. Americans ages 55 and older, conversely, slowed their spending in December compared with a year earlier, according to the data constructed from more than 14 billion anonymized debit and credit card transactions. Sliced another way, the data shows Americans on the bottom end of the income distribution—many of whom are younger—were a leading source of gains. The bottom 20% of income earners accounted for 1.25 percentage points of total consumption growth. The upper 20% were a 0.43-point drag. Source: The Wall Street Journal