---

The classic definition of a recession is two negative quarters of growth in a row. We have now achieved this standard—or have we?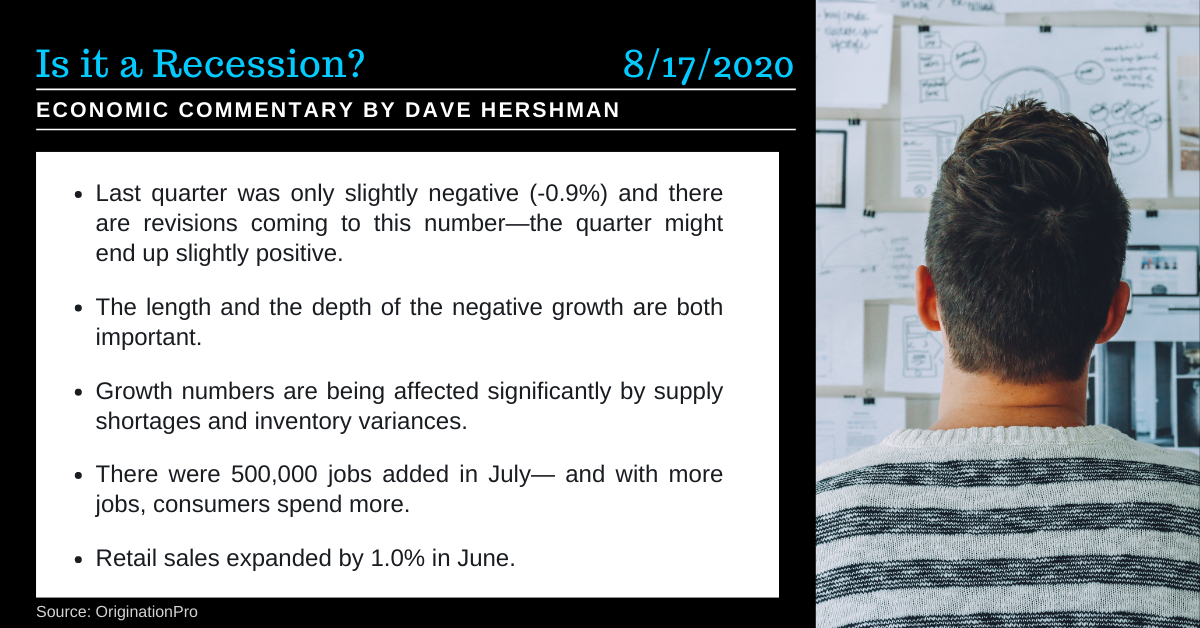 ---

Mortgage rates rose in the past week, though they fell a bit in response to tamer inflation reports after the survey period came to an end.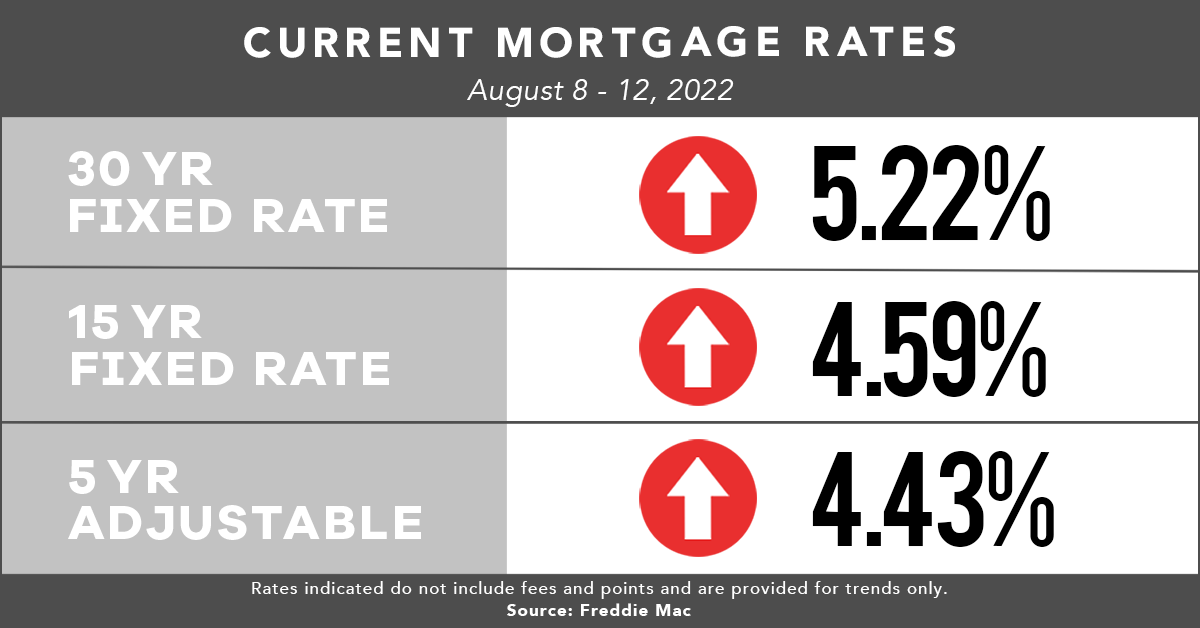 ---

A more balanced housing market is emerging due to several factors. Buyers are facing less competition, but higher monthly housing payments.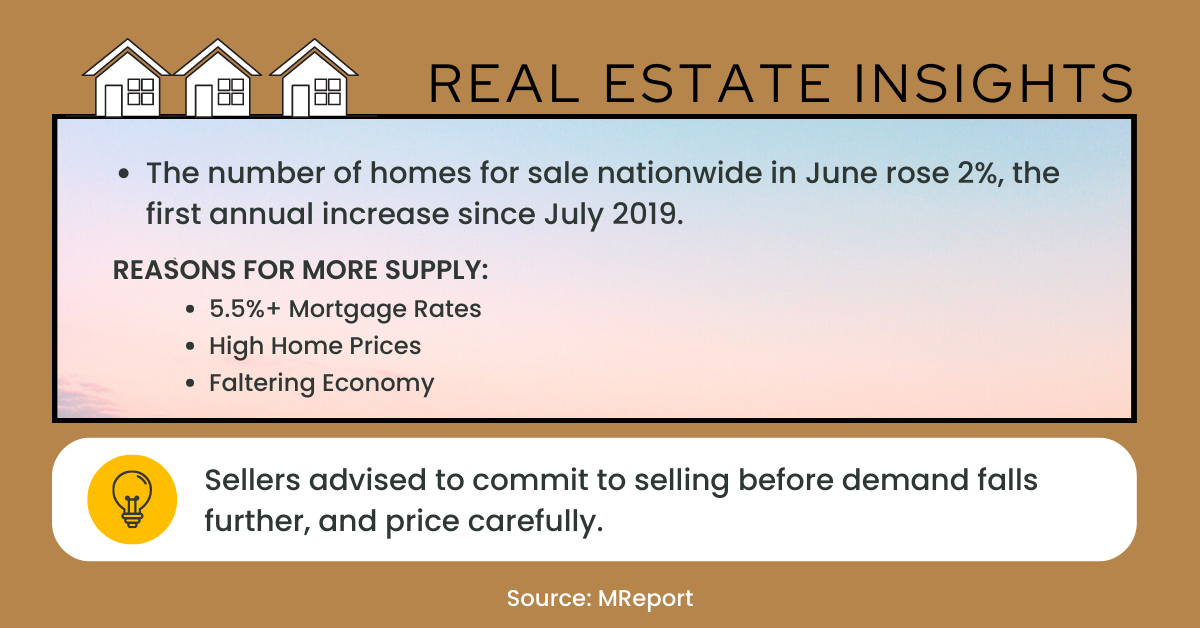 Other News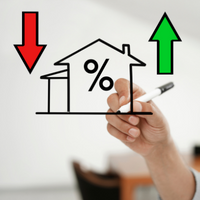 In a lending environment marked by rising mortgage rates, adjustable-rate mortgages can help prospective home buyers recapture some of their house-buying power. That's the premise of First American Financial Corp. analysis via its Real House Price Index, which jumped by 50.8% year over year – the fastest growth in the more than 30-year history of the series. According to analysts, the annual decline in affordability was driven by a 20.1% annual increase in nominal house prices and a 2.3-percentage-point increase in the 30-year fixed mortgage rate compared with one year ago. The financial climate has led to nothing short of an ARMs race among consumers, suggested First American Financial's chief economist, Mark Fleming. "Consumer house-buying power, how much one can buy based on average household income and a given mortgage rate, increases when the mortgage rate drops," he said. "In fact, at those rates, an ARM increases consumer house-buying power by nearly $44,000 when compared with a traditional 30-year, fixed-rate mortgage." That difference is nothing short of a game changer – particularly for first-time homebuyers, he suggested. "Because ARMs offer a lower mortgage rate, there has been a steady increase in the share of ARM loans as mortgage rates have increased," Fleming said. "For the month of May, the average share of ARM loans was up to 9.8 percent, compared with 3.9 percent one year ago. The findings were revealed in the May 2022 First American Real House Price Index, which measures the price changes of single-family properties throughout the US adjusted for the impact of income and interest rate changes on consumer house-buying power over time at national-, state- and metropolitan-area levels. Source: First American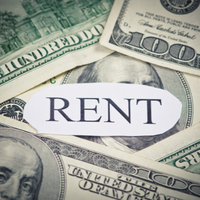 CoreLogic released its latest Single-Family Rent Index (SFRI), which analyzes single-family rent price changes nationally and across major metropolitan areas. Annual U.S. single-family rent growth remained at a record high in May 2022, posting a 13.9% increase from May 2021. This growth matched April's increase, representing the first time that price growth did not accelerate from the previous month since January 2021. Sustained high rent prices are partially due to a robust labor market, with the national unemployment rate at 3.6% in May, down by 2.2 percentage points on an annual basis and the lowest recorded since before the start of the (coronavirus) COVID-19 pandemic. Additionally, since rising interest rates are sidelining more prospective homebuyers, landlords have a larger pool of potential tenants and thus more leverage to raise prices. The year-over-year U.S. single-family rent price growth was more than twice the May 2021 increase and more than eight times higher than the May 2020 growth. "Increases in mortgage rates and high home prices can be headwinds to the for-sale housing market but may be continually pushing up single-family rents," said Molly Boesel, principal economist at CoreLogic. "While the annual increase in the SFRI for May matched April's growth rate, the gain remains at a record-high level. Furthermore, the month-over-month growth rate for rents in May was well above that month's 19-year average." Source: CoreLogic
---